COLLABORATION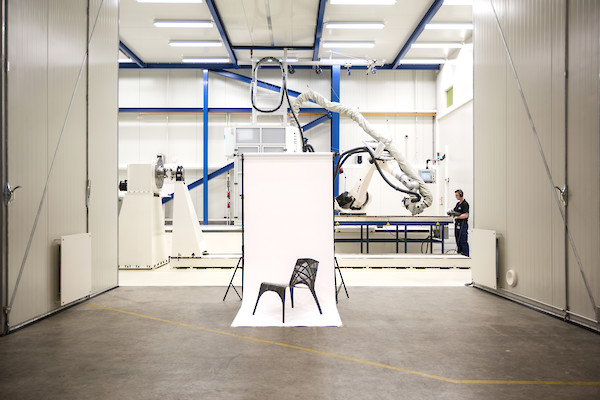 Marleen Kaptein & Netherlands Aerospace Centre
Marleen Kaptein has engaged in perhaps an unlikely partnership for a furniture designer—working together with the Netherlands aerospace centre (NLR). The organization gave her access to a fibre placement robot capable of printing thin, but strong, carbon tape in all directions. These strips fuse as they cool, forming a strong yet lightweight surface.
The machine is normally used for manufacturing structural components for the aerospace industry. Kaptein employed this innovative fabrication technique on a more intimate scale to create furniture. She first designed the Fibre placement chair that was selected by the Stedelijk Museum in 2016. From this research she created the Recycled carbon chair with an almost completely recycled base and the Fibre placement lamps that cast beautiful shadows. 

These projects are made possible by the European fund for regional development of the European Union (EFRO).
DESIGNER
Marleen Kaptein
Since graduating from Design Academy Eindhoven in 1999, Marleen Kaptein (Nijmegen, 1971) has collaborated with Stijn Roodnat under the joint name of Kaptein Roodnat. They design interiors, furniture, and other products in a visual language that is straightforward but never bland. In 2012, Roodnat co-founded the design label Label/Breed bringing together innovative manufacturers and designers. It was through Label/Breed that Kaptein entered into a collaboration with the Netherlands Aerospace Centre [Nationaal Lucht- en Ruimtevaartcentrum (NLR)], a foundation that offers technological support to the aerospace sector. (www.kapteinroodnat.nl) foto: Lisa Klappe 
PRODUCER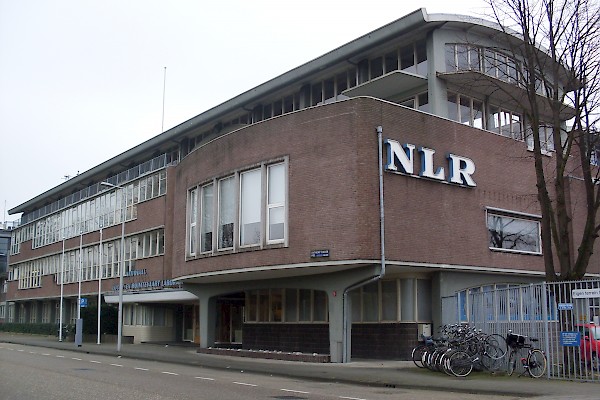 Netherlands Aerospace Centre (NLR)
The Dutch Netherlands Aerospace Centre (www.nlr.nl)  has a team of seriously brainy engineers using calculations and a multidisciplinary approach to technology. They develop and run innovative inventions that support design, the development of products and support safe and efficient air transport. NLR has facilities in Amsterdam and Marknesse, Flevoland.
process and technology
Exploring together, creating work without borders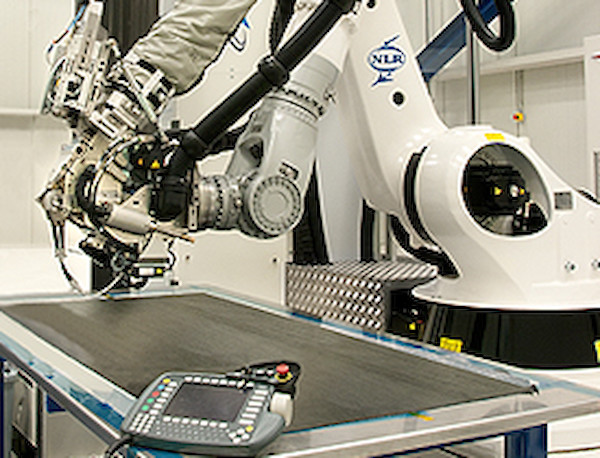 Fibre Placement Robot
Carbon Fibre Tape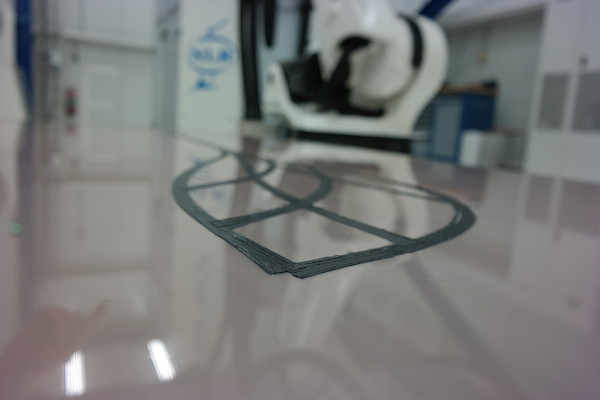 Prototyping curved shapes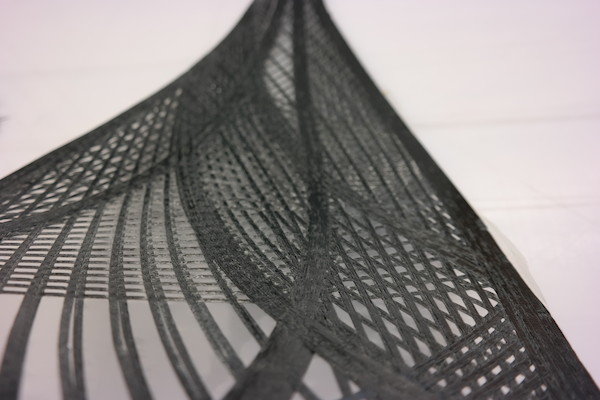 Prototyping curved shapes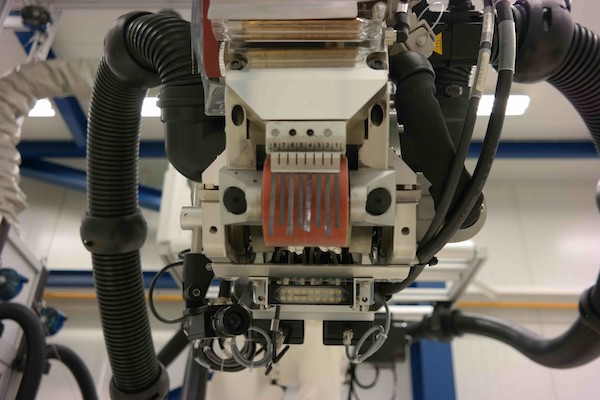 the result